Adama
Dedicated to performing the music of the Jewish People from around the world. Directed by guitarist, vocalist, and arranger Achi Ben Shalom, Adama has brought the full-spectrum on Jewish music to the San Francisco area. In addition to interpreting traditional klezmer, Ladino, Yiddish, and Hassidic music, the group has incorporated a wide range of contemporary tunes written by Jewish-Americans. While they perform most shows as a quintet, Adama can perform as a trio and duo.
Live Music for All Occasions:
Weddings

B'nai Mitzvah Celebrations

Birthday Parties

Israeli & Klezmer Dancing

Sing Along Parties

Concerts
Adama plays music before, during and after the ceremony, during the reception and throughout the event. Emcee and DJ'd music are available and included.
Our repertoire includes a variety of styles such as Israeli, Klezmer, Hassidic and Mizrachi, performing songs in Hebrew, Yiddish, Ladino and English.
Entertaining in the Bay Area for over 20 years, our audiences include all age groups and denominations.
Our musical program is designed to compliment all segments of your event. We provide music for room ambience, music for ceremonies, music for high energy dancing and singing, concerts and street fairs.

Celebrations:
 ADAMA
 provides
 live
 and
 DJ
 music
 for
 family
 celebrations
 such
 as
 weddings,
 B'nai
Mtzvah,
receptions and
ceremonies.
 We
 accommodate
 to
 the
 needs
 of
 all
 age
 groups
in
a
vareity
of
occasions.




Concerts
: ADAMA'S
 concerts
 focus
 on
 themes
 such
 as
 the
 holidays,
 Israeli
 culture,
 Yiddish
 culture,
Hebrew
Love Songs,
Israeli
Peace
 songs,
and
 more...



Dance
: ADAMA
 plays
 Jewish
 and
 Israeli
 dance
 music.
Dance
instructions
for
all
levels
is
 available.

Kumzitz: Sing
 along
 with
 ADAMA!
 An
 exciting
 audience
 participation
 program
 of
 singing
 Hebrew
 and Yiddish folk
 songs.
 Lyrics
are
provided.



DJ
and
Sound
System
Rental:
 Our
sound
gear
is
available
for
rental
for
 all
 occasions
 such
 as
 parties,
 concerts
 and
conferences,
at
a
competative
price.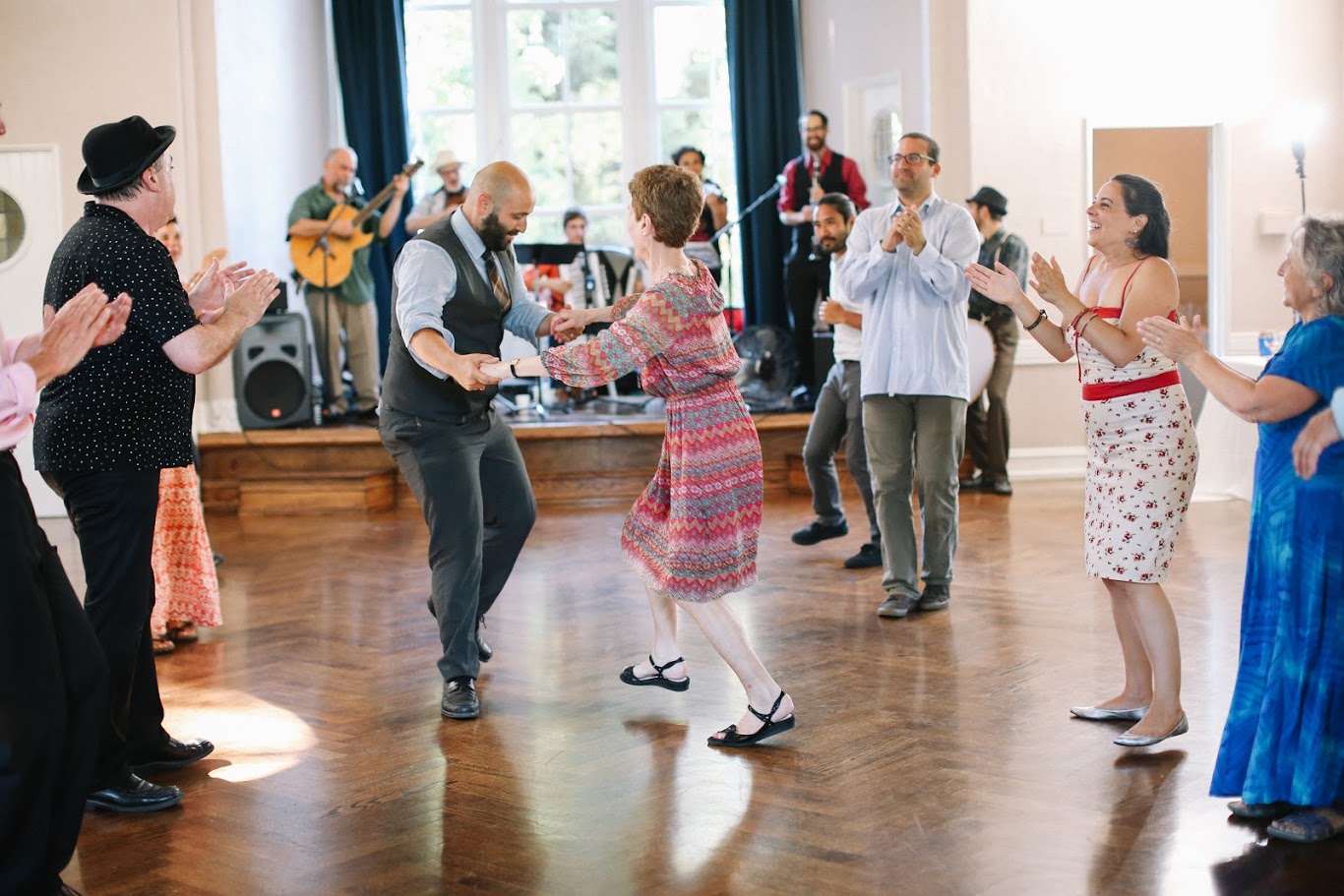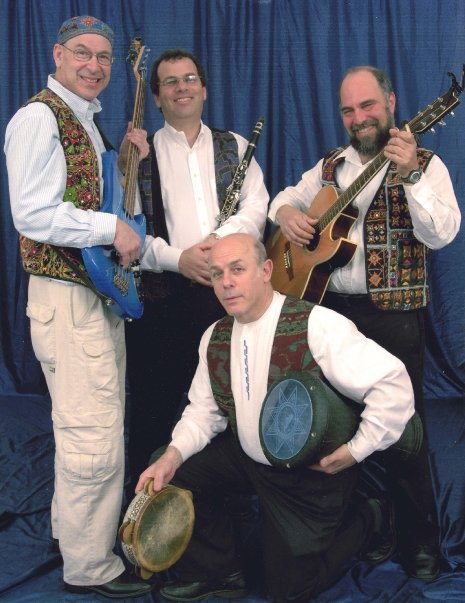 Testimonial
Dear Achi,
Let me personally thank you, Achi, and your bandmates Michael and Jan for sharing your wonderful talents at Temple Beth El, Aptos, last Sunday. I am glad so many people got to enjoy your outdoor stage performance. The spontaneous folk dancing element surprised and delighted me and I'm sure everyone else there! I only wished I could have done more than a couple of the dances, but I was too tired!! I do wish we could have arranged for more kids at your family program, but whoever was there got a full treat. And I looked in on the dance session and that looked wonderful. I love how Michael went around the circle accompanying the dancers on his clarinet. A lot of fun for sure.
So it was just great working with you, Achi, and hope we will be able to do this again sometime soon. I am sure we will be presenting another cultural fair next year.
All the best and here's to more beautiful music!
L'Chayim,
Marlene
The Shtetlblasters
Specializing in a variety of traditional Jewish and contemporary American musical styles
The Shtetlblasters is a multi-faceted musical ensemble that specializes in weddings, B'nai Mitzvah, and special events. The group's repertoire spans many styles and generations. The band is equally at home playing high-energy traditional Israeli folk dance music, soulful R&B dance hits, and big band tunes from the Glenn Miller/Duke Ellington era!
The Shtetlblasters was founded in 1992 by pianist Michael Gill and is comprised of talented musicians from around the San Francisco Bay Area.
The word Shtetlblasters is a play on the word "ghettoblaster", a slang term for a portable tape player or "boombox." The Shtetl is the word for the Eastern European Jewish villages where so much of our soulful music, including Klezmer, originated in centuries past.